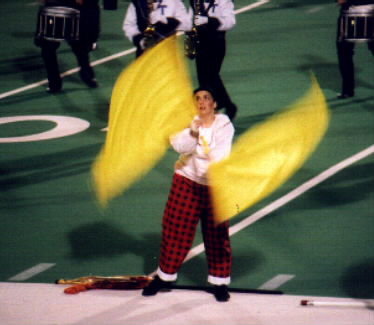 This is me in the first movement, spinning the double flag. A little too much blush, huh?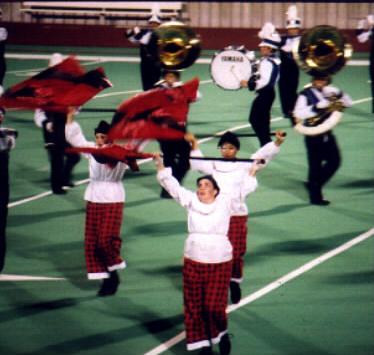 This is also in the first movement. Yeah, still way too much blush... I'm a makeup freak.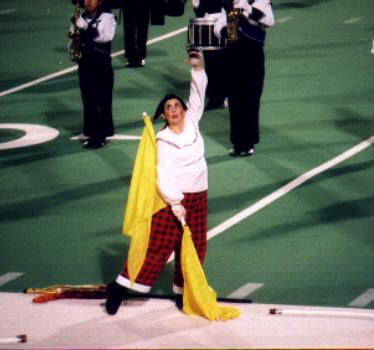 oohooo! The big finale to the opener! This *was* the only movement I liked...
This was a cool feature. I tossed the rifle in the air and somebody behind me caught it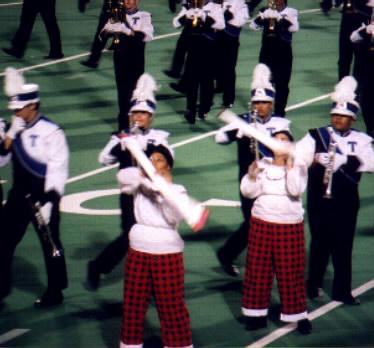 Not exactly in sync, but... Then again, we had crappy rifles. "Plain stock." Yuck!